Annealed Steel Carbon Wire
Annealed wire is a type of soft wire made from low carbon steel wire through the process of annealing. The ductility of this type of wire is high while the tensile strength is lower that of galvanized wire. Annealing is a heat treatment process that actually changes the physical and chemical properties of the wire.
Annealed Steel Wire – annealed carbon steel wire used for tying or binding purposes, and other industrial applications.
Application :
Tying or binding material
Minimum Elongation
0.80 – 0.90mm – 7.5%

Over 0.90mm – 10%
Roll dimensions
Inner diameter (small roll) – 200-250mm

Outer diameter (small roll) – 320 – 350mm

Inner diameter (big roll) – 500-550mm

Outer diameter (big roll) – 650-700mm
Weight per roll
0.80 – 1.10mm = 10kg (small roll)

1.50 – 1.60mm = 25kg (small roll)

2.00 – 4.19mm = 25, 50, 100 up to 250kg (big roll)
Roll packing
Six (6) to seven (7) small rolls of annealed wire are strapped per bundle and secured on a wooden pallet, making maximum weight of 1 ton per pallet.

Big rolls of annealed wire are bundled of maximum weight of 250 kg/bundle.

Identification tag or ticket are provided for every bundle and a sticker for the whole pallet.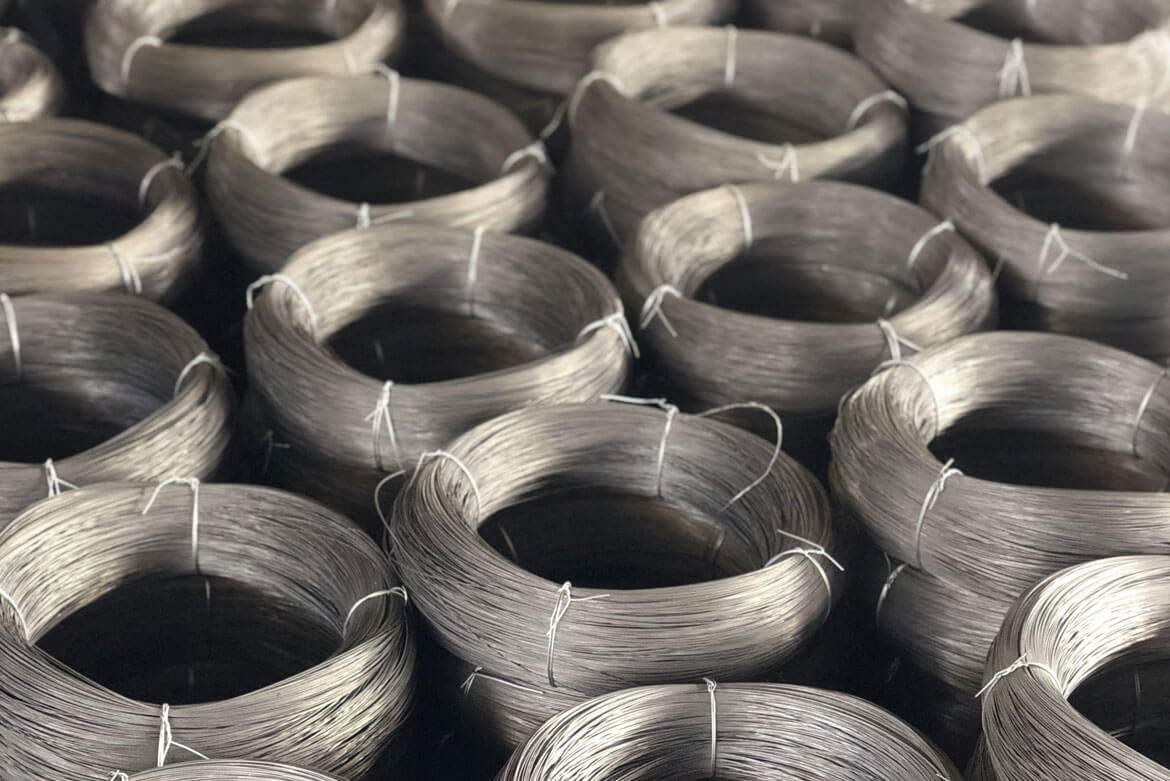 Standard References
ASTM A510M-91 – Standard Specification for General Requirements for Wire Rods and Coarse Round Wire, Carbon Steel

ASTM A853-04 – Standard Specification for Steel Wire, Carbon, for General Use
Wire diameter
0.80 – 4.19mm

Or as per customer requirement
Wire size tolerance
0.80 to under 1.90 mm – ±0.03

1.90 to under 4.19 mm – ±0.05
Maximum Tensile
Grade AISI 1006 – 415 N/mm2

Grade AISI 1008/1010 – 450 N/mm2